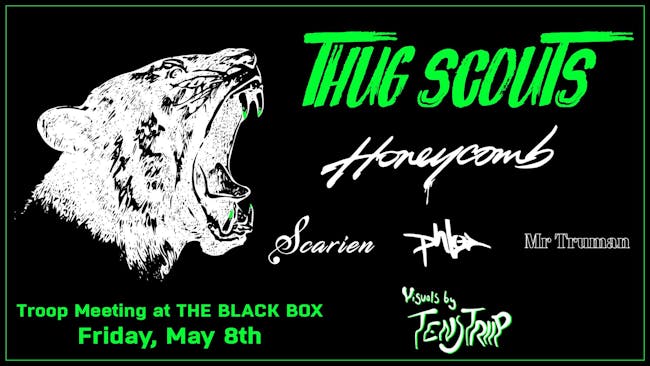 Thug Scouts
Honeycomb, Scarien, Phlo, MR Truman Music, Visuals By: TenStrip
$15.00 - $20.00
Sales Ended
Denver's home for the Underground.
To inquire about VIP reservations click HERE
Door: $17
#TheBlackBox
--
Thug Scouts is the brainchild of Liam Shea, Phil Ade (Foxy Dope) and Ryland Sabien (Beak Nasty). The project is an improvisational live experience that formed in the summer of 2019. Ryland on scratches, Phil on drums, keys and loops, and Liam on keys and bass guitar.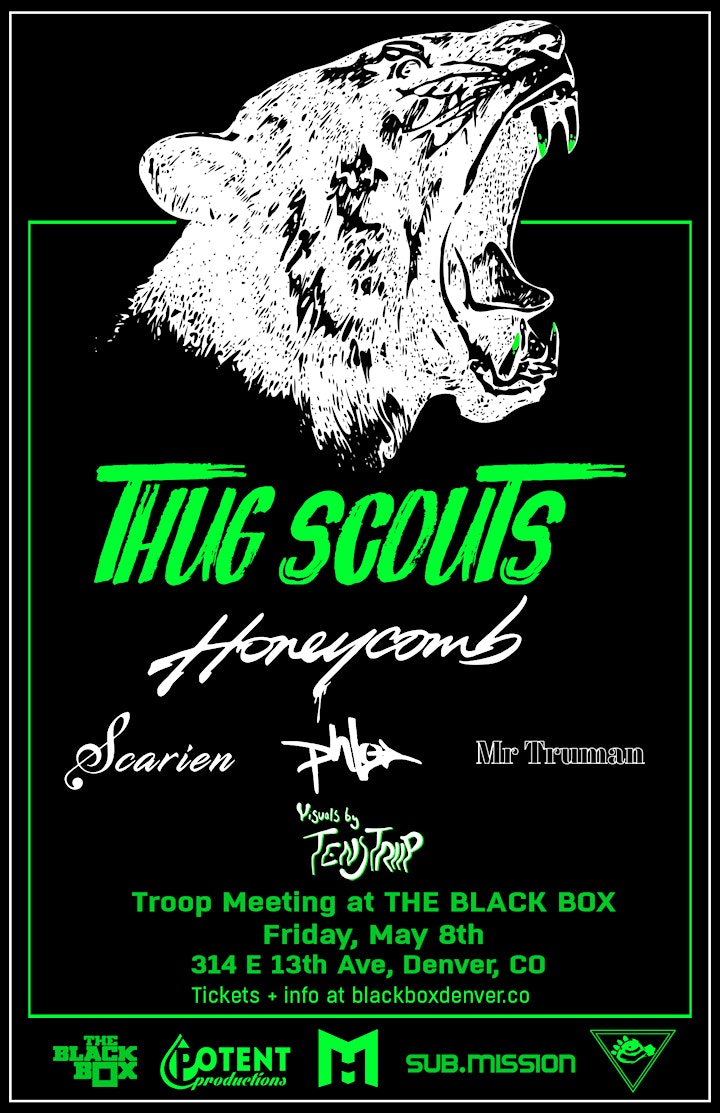 Venue Information:
The Black Box
314 E. 13th Ave.
Denver, CO, 80203