Denver's home for the Underground.
Join us for Sunday School at The Black Box featuring Shield!
Shield is well-known for his snappy drums and wonky beats. In this 3 hour workshop he will guide you through all the techniques and different ways to produce beats, focusing on: drum editing, field recordings, sampling and creative song structure.
4:00 - 7:00pm @ The Black Box | December 22nd, 2019
Presale ticket is required to attend, no tickets available at the door.
This is a closed event. Please respect the time of your instructor and fellow classmates - be PROMPT. The door will be closed 15 minutes after the workshop begins.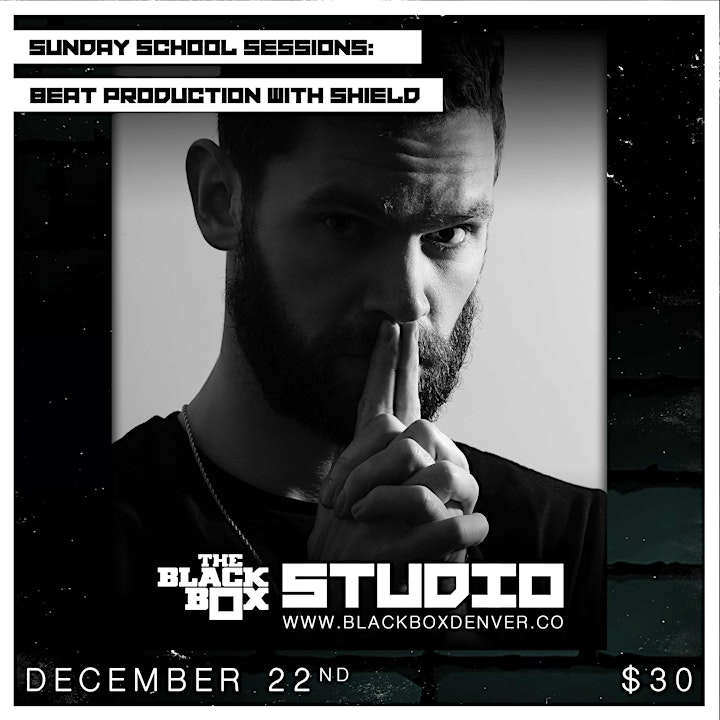 Venue Information:
The Black Box
314 E. 13th Ave.
Denver, CO, 80203