Denver's home for the Underground.
Sunday School Sessions at The Black Box
--
For this session, Keota will be covering the essentials to writing a tune from the ground up, mainly sound design, arrangement, mixing & mastering. He will be going over some new tricks, as well as some trusted ones that have done him and his peers very well. By the end of this workshop, attendees will have a pretty good idea about things like neuro basses, practical arrangement tips, & a general idea on dynamics and how to approach mixing/mastering!
--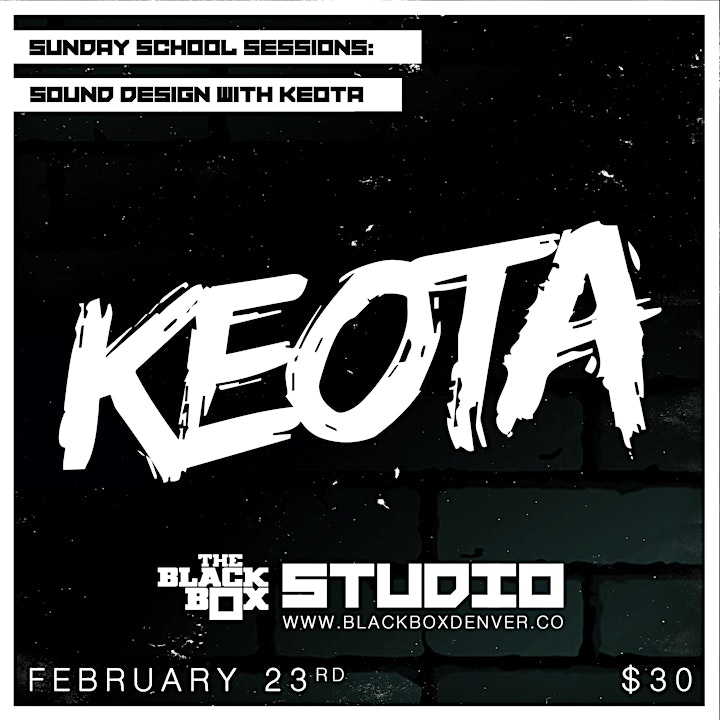 Venue Information:
The Black Box (The Lounge)
314 E. 13th Ave.
Denver, CO, 80203