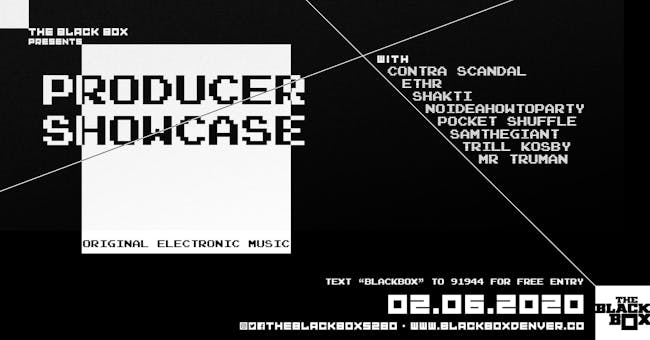 Producer Showcase (Free w/ Text)
Denver's home for the Underground.
We are looking for producers who are able to play at least 75% original music during their set. Please provide us a link to your music so we can check it out and get you involved. This performance will be held in The Black Box Main Room on the first Thursday of every month. This is a non paid booking, with the sole purpose of getting your music heard by people in the industry on the best sound system in Colorado.
To submit to play this event, click HERE
FREE with proof of text (Text "BLACKBOX" to 91944)
$5 Cover with no text
#TheBlackBox
Venue Information:
The Black Box
314 E. 13th Ave.
Denver, CO, 80203