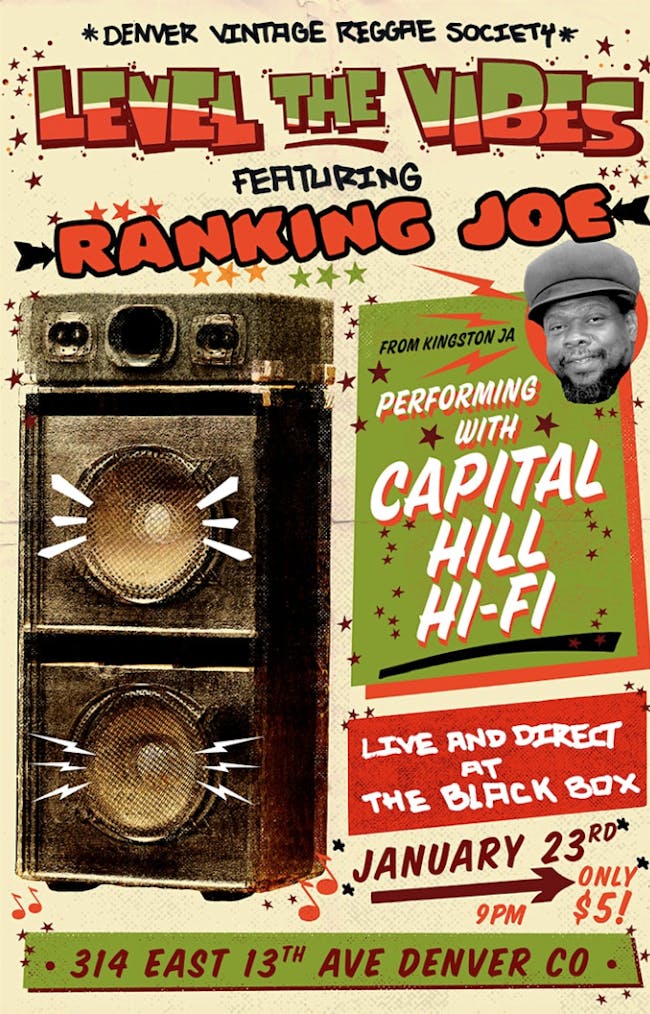 Denver's home for the Underground.
Free w/ Text (Text "BLACKBOX" to 91944)
Live and Direct from Kingston, Jamaica, DVRS is proud to present the legendary Ranking Joe for our official Level the Vibes launch party. A massively influential foundation DeeJay, Ranking Joe started out toasting on the competitive Kingston sound systems in the early 70s and made his recording debut on the seminal Studio One label as "Little Joe". By the late 70s he had a number of hits under his belt and had pioneered a new style of deejaying that pointed the way to the rubadub and dancehall styles of the 80s. More lyrical and full of vocal acrobatics, Ranking Joe's style lit up the dancehalls from JA to the U.K., and he has stayed current through the years, recently voicing drum'n'bass tracks for top jungle producers around the world.
Be sure to check out "Level The Vibes" every 4th Thursday at The Black Box!
Venue Information:
The Black Box
314 E. 13th Ave.
Denver, CO, 80203