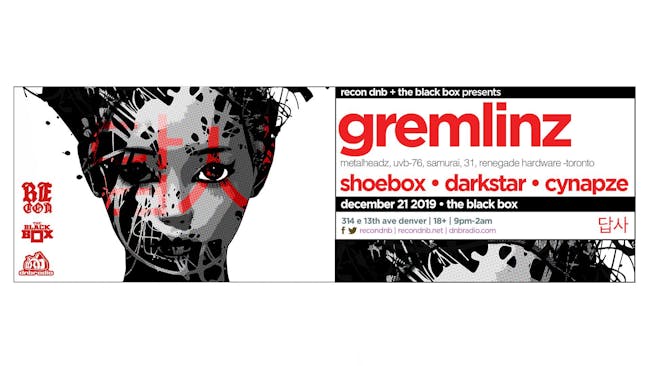 Gremlinz
Shoebox, Darkstar, Cynapze
$10.00 - $15.00
Sales Ended
Denver's home for the Underground.
The Black Box & Recon DnB present
Following his debut on Metalheadz MDZ04 Lp, Gremlinz has dropped tracks on a number of labels, and with each release, the accolades have poured in. His style is multi-faceted, allowing him to drop both pulsating, breakbeat-heavy B-Boy affairs to the more understated, dub-heavy tunes seemingly at will. His production style has been well-received on both sides of the pond, and landed him a spot on Loxy & Ink's HORSEMEN collective, aligning him with a superb stable of producers.
To inquire about VIP reservations click HERE
#TheBlackBox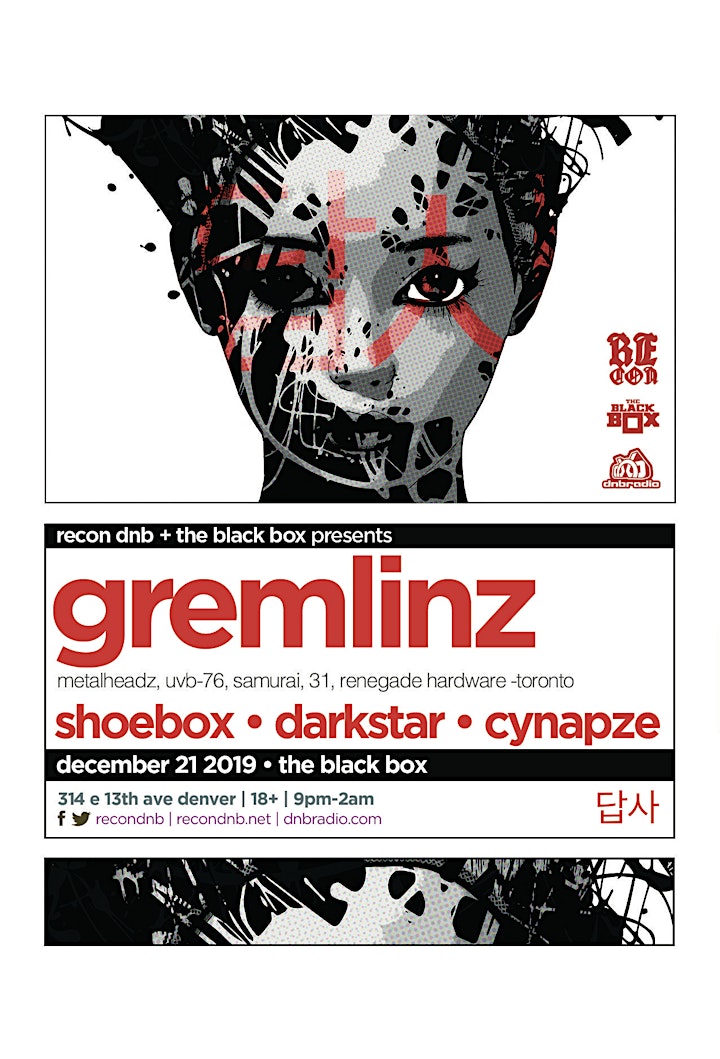 Venue Information:
The Black Box
314 E. 13th Ave.
Denver, CO, 80203