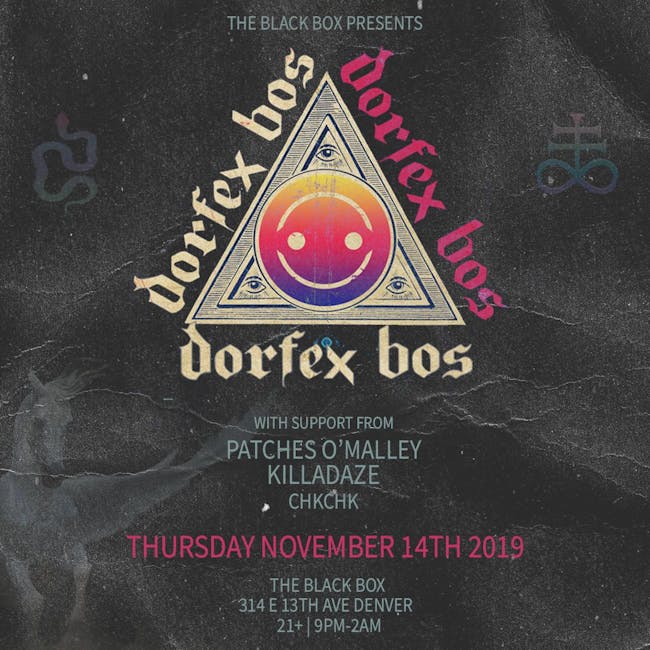 Dorfex Bos + Patches O'Malley, Killadaze, ChkChk
Denver's home for the Underground.
Dorfex Bos is Angelo Tursi. Dorfex emerged from the early 2000s West Coast bass scene and his music is recognizable by its eclectic, bass heavy beats that weave together elements of dubstep and trap with contrasting sounds of lush, trippy downtempo that works as well at a festival as it does in your headphones.
--
To inquire about VIP reservations click HERE
#TheBlackBox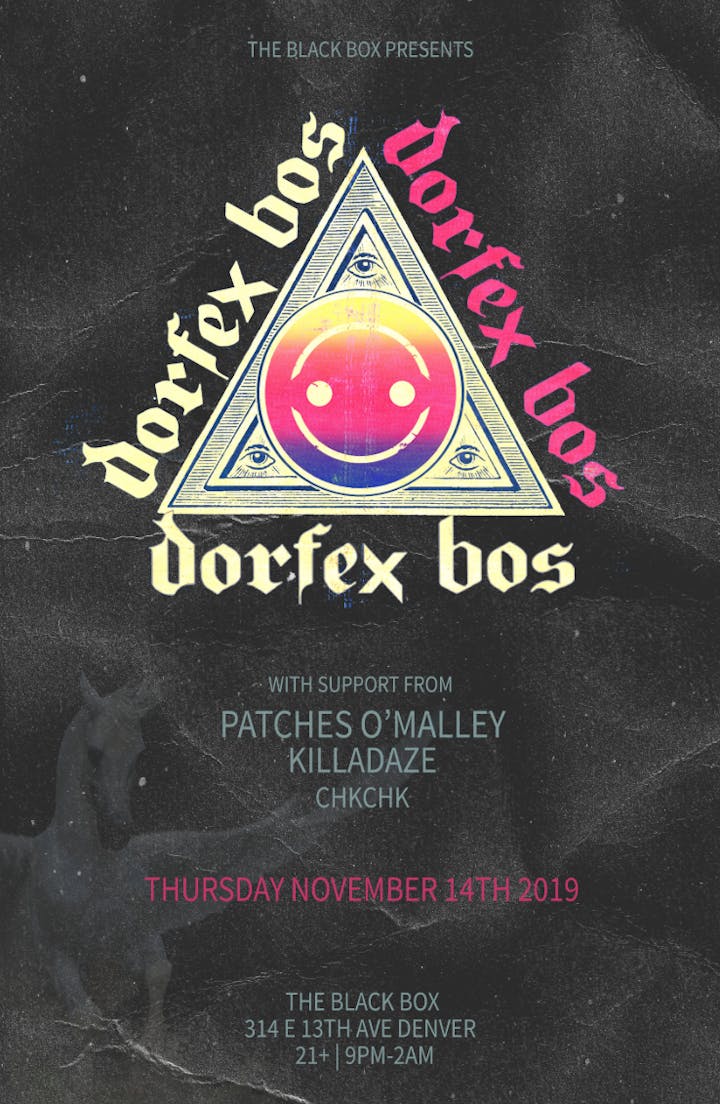 Venue Information:
The Black Box
314 E. 13th Ave.
Denver, CO, 80203