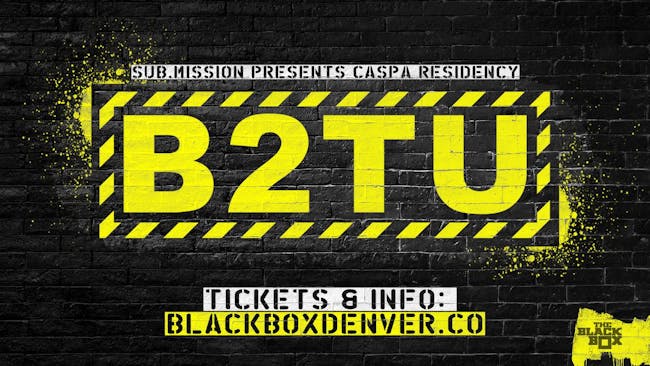 Caspa
Thelem, Sleeper, Hebbe, Retina B2B Bean
$15.00 - $50.00
Sales Ended
Denver's home for the Underground.
Caspa Residency at The Black Box (Back To The Underground)
ALL RESIDENCY DATES:
Nov. 15th >> Nov >> 22nd >> Nov. 29th >> Dec. 6th >> Dec. 13th
VERY limited amount of tickets will be released at the all:Lo Happy Hour Friday, December 13th. Happy Hour starts at 7:00pm, Tickets will be on sale at 8pm. First come, first serve. ONE ticket per customer. NO re-entry once purchased.
$30 cash only!
--
To inquire about VIP reservations click HERE
#TheBlackBox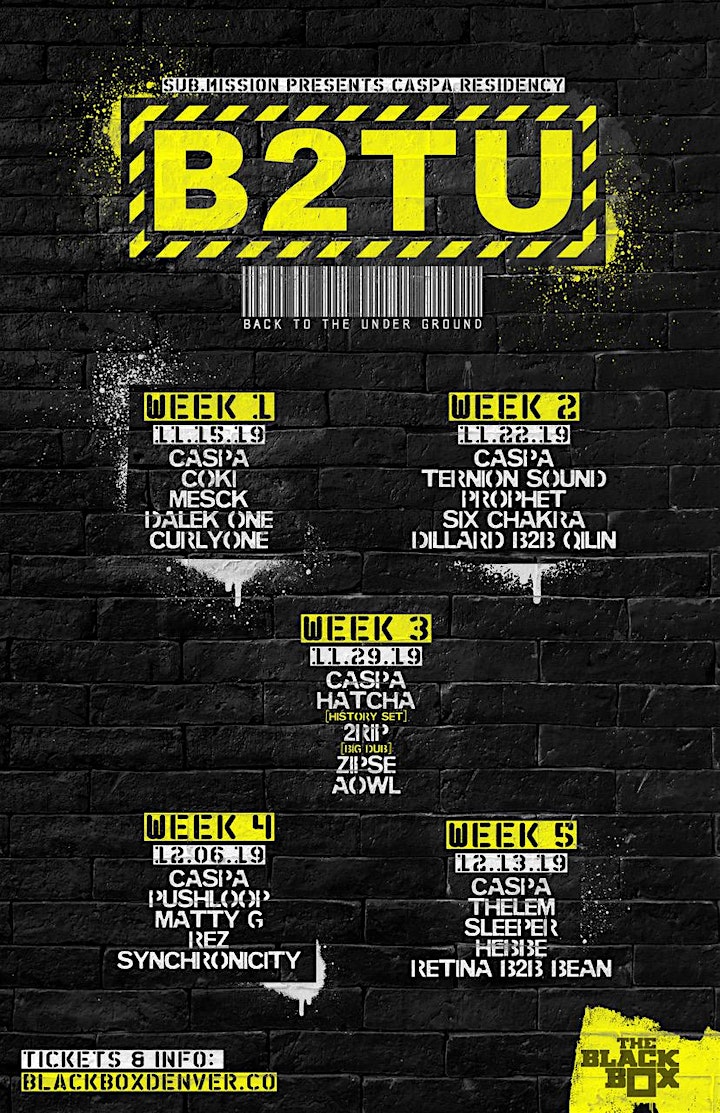 Venue Information:
The Black Box
314 E. 13th Ave.
Denver, CO, 80203